We believe that God is at work in the world and we are invited to participate in that healing, restorative, and redemptive work. We are all called.
At the Ministry Resource Center, we provide ministers with the community of friends, mentors and resources to confirm and sustain one's calling.
Join our Vocational Workshops / Webinars
Our vocational workshops are centered in spiritual formation. Together we will practice discernment questions that guide you towards the virtues of faith, hope, and love.
Our three workshops were developed in partnership with professional career coach Jeremy Tudor at Career Brand Story. In addition to receiving robust resume and LinkedIn resources, participants will be able to answer the questions: Who am I now, Where do I want to go, and How I'm going to get there?
We also offer four individual Enneagram / vocational discernment sessions. Each participant receives a WEPSS Enneagram assessment and meets with MRC Director Beth Jarvis to create a pathways to ministry plan, along with resume and cover letter training.
Email us for more information on upcoming webinars or to sign up for individual Enneagram / vocational discernment sessions.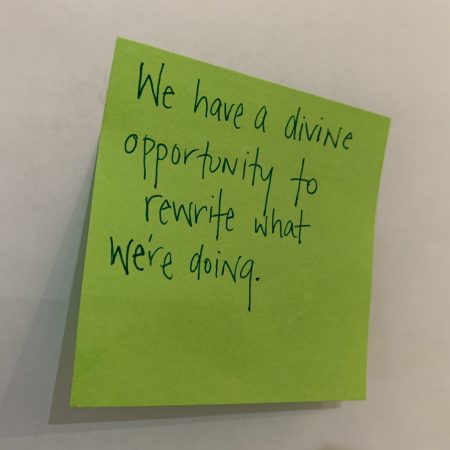 Have an upcoming interview?
Schedule a practice interview session with us today. We will help you craft your story. Practice interviews involve MRC staff plus an experienced minister who matches your area of ministry interest.
We want to empower you to tell your story well and with truth.