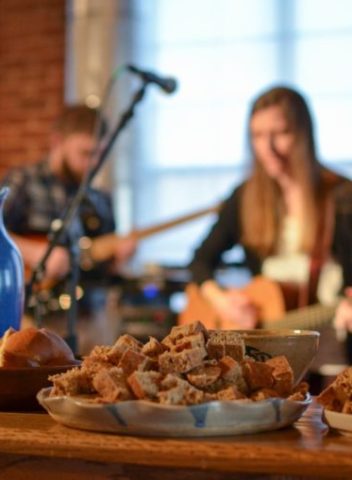 The Ministry Resource Center is pleased to invite participants in the Mentoring Community to apply for mini-grants of up to $1500. The aim of these grants is to support mentor and mentee groups to connect and learn more about the needs of their ministry context. Application deadline is November 11, 2022. But you can apply today!
There are three main ways a to participate: Renewal, Learning, and Service. 
Renewal:
Create a process for each of you to take a step back, reflect, participate in prayer, and worship. We want you to use this time for active rest together. This can involve play but should also include some intentional prayer practices that you create for each other. This could involve a retreat you do together, care packages, or personal day retreats. 
Learning:
Do you have a question about ministry and the church today? Could learning more about this topic benefit your church or someone's else's church? Is there a new skill or a topic that you would like to learn from an expert about? Learning grants involve answering one of these questions and then sharing that information with a church or the public in some way. This could involve a podcast or survey and interview work or a webinar with an author. 
Service:
Is there a project that a local church or ministry needs help with? How would this enhance and build community for this church and connect at least four people in the mentoring community?
Application is now open and the deadline is November 7, 2022. If the request meets the requirements then funds will be given within two weeks of the application being turned in. Funds must be spent by May 1, 2023. Final report, receipts, and reflection survey must be turned in by May 15, 2023. For more information contact MRC Director, Beth Jarvis.