The purpose of our Part Time Youth Leader is to minister to the youth of our church and community in grades 7-12.  The right candidate will administer, develop, and implement youth ministry programs designed to meet the spiritual, social, and emotional needs of the youth, leading them to spiritual commitments.
Pray for the youth of Little Doe Baptist Church.
Conduct yourself in a Christ-like manner
Attend regular church services
Establish meaningful personal relationships with the young people in the congregation and community by investing in their lives
Plan, implement, and attend monthly activities and/or local trips for the youth, including Bible study, fellowship, service, and fun!
Plan, organize, and chaperone our youths' annual attendance at the Tennessee Christian Teen Conference in Gatlinburg, TN (usually in January).
Regularly attend the youth Sunday school class and teach as needed.
Monitor expenditures in alignment to our Youth budget.
Recruit and develop adults within the congregation to serve as committed mentors, teachers, and chaperones.
Communicate with the parents of youth to ensure they are informed about upcoming activities, lessons, and other relevant information.
Work alongside other church staff members as a team player, attending meetings, and sharing in the overall ministry of Little Doe Baptist Church.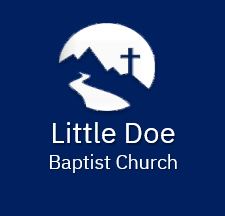 Little Doe Baptist Church
Ministry Profile